FAQ's
Introduction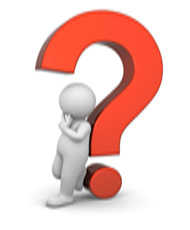 Service Fee
Service Step
Payment
Shipment
Online Shopping
Cancellation and Refund
Regulations
———————————————————————————————————————————-
Introduction
Q: What does Budybuy do?
Budybuy is a reliable Taobao agent. We buy on your behalf from all China online stores
and marketplaces.We act as your personal shopper to make your shopping easier and safer in China.
Q: Why use our service?
1.Realiable
2.Responsible
3.Safe payment methods
4.Best After-service (All lost package can be 100% compensated)
Service Fee
Q: What is your service fee?
5% x Item price only (Not include Domestic shipping cost)
Service Step
Q: How to use your service to purchase goods in China?
1. Place your order by Quick Order button, or email us your order
2. Please pay for the items cost after you have received our quotation
3. We start to purchase the order as soon as we receive your 1st payment.
4. Please pay for the international shipping cost when your order is ready.
5. You will get your parcel in 5-7 days after it has posted by EMS.
Q: When will you process my orders after I've placed orders?
1. Due to the time differences between your countries and China, we will have your order
processing finished within 24 hours.
2. Please note that orders placed after 18:00 PM (Beijing Time +8) will be processed on the
next day.
Q: When will you start to buy my ordered item?
Once your first payment is completed, we will start to buy your order immediately.
It normally takes 3-5 days to collect your items. If your ordered many items from
different sellers, it may take little bit longer.
Q: How soon can I receive my item(s) after I finished 2nd payment?
As soon as we receive your 2nd payment, we will ship your order immediately. It
normally takes 5-8 days to reach you by using EMS, and you can always check where your
package is by the tracking number we provided.
Payment
Q: How to calculate the total payment of my order?
1. Total payment=First payment+ Second Payment
2. First payment=Item price+ China domestic shipping fee+ Service fee
3. Second Payment=International shipping fee+ Insurance(Free)
Q: How do I make payment to you?
We accept PayPal, Western union, Moneygram, and Bank transfer.
For the sake of secure payment , we strongly recommend you to send money by PayPal.
Q: What money do you accept for the payment?
USD and EUR are accepted only for now.
Q: What is Budybuy exchange rate?
1 CNY = 0.165 USD
1 CNY = 0.13 EUR
Shipment
Q: What international shipping methods do you have?
1. EMS is strongly recommended by its fast and reliable delivery as well as its wide
range services. At this moment,we are offering 45% discount for EMS international shipping.
2. DHL, UPS, TNT are also available, however, imitated items are prohibited by those
shipping companies.
3. And China Post is available, such as Airmail,SAL and Ocean Shipping.
Q: Can I have insurance for my packages?
We've issued a new policy that all your packages will be automactically insured by Budybuy for FREE.
Q: If my package is lost during the shipment, will your company take responsibility for it?
Yes, all lost packages will be 100% compensated, meanwhile, you will receive maximum 5
USD extra payment for the Loss.
Q: Will your company be responsible for the case that my package is confiscated or charged
additional fees by the customs of my country?
1. Sorry to tell you that it's out of our service range and we will NOT be responsible
for those cases.
2. To lower the possibilities of such cases, we suggest our clients to carefully check out the customs policies of your own country before placing order. If there is any special points need to be alerted for the customs clearance of your packages, let us know as soon as possible before the international shipment.
Online Shopping
Q: What China online stores I can buy?
1. We are glad to tell you that you can buy on any China online shopping sites. Just pick
your interested things and tell us, you will get them within 10 days.
2. We've already selected the best China online shopping sites for you, please see
recommended stores for more information.
Q: Can I combine the domestic shipping fee if I buy more than one item from the same seller on Taobao?
Yes, you can. However, if it is overweight, you need to pay little bit more.
Q: Will your company guarantee the quality of my ordered stuff?
1. We are regretted to tell you that we will NOT guarantee the quality of your ordered
stuff, because we are not the seller and we don't sell anything.
2.To avoid poor quality stuff, we suggest our customers to select items from sellers with
high credibility and high feedback ratings when you are shopping on Taobao or other retail
online shopping sites. Real customers´ evaluations on the webpage of Taobao store are also
important reference, please read it before buying.
Cancellation and Refund
Q: Can I cancel or adjust my order?
1. Yes, you can. BUT, you have to cancel or adjust your order before your 1st payment is
made. Once your 1st payment is finished, Order cancellation or adjustment will NOT be
accepted.
2. When your ordered items are out of stock, you can apply cancellation or adjustment.
Q: What if all my ordered items are out of stock, will you refund me?
Absolutely, we guarantee that you will get all your money back within 1 week, including
handling fee if you pay by PayPal.
Q: What if one of my ordered items is out of stock, how do I get refund?
We will refund you for the out-of-stock item within 1 week. (including handling fee and
service fee of out-of-stock item).
Q: What if my item has arrived at Budybuy, but I feel it doesn´t look like what I saw on
Taobao store, can I get refund or exchange from this Taobao store?
1. As to this case, we suggest you to make sure if this Taobao store has been joined in
the 7 days refundable service. If it is, you are allowed to get all your money back or
exchange your item. However, you have to pay China domestic shipping fee for refunding or exchanging item.
2. If your item is from the store which hasn´t been joined in the 7 days refundable service, we will try our best to help you negotiate with the seller. If allowed, you have to pay China domestic shipping fee for refunding or exchanging item. However, the possiblity of refunding or exchanging is very low, we suggest our clients to deliberately select your items from these kind of stores.
Regulations
Q: What is your office hour?
Mon-Fri: 9:30AM-18:00PM GMT+8
Sat: 10:30AM-17:30PM GMT+8
As a purchasing agent, we can help our clients to buy things from all Chinese online
websites. At the same time, we also keep rights to refuse to buy something which is severely considered as restricted items.
If you have any questions, please feel free to email us at budybuy_service@hotmail.com.